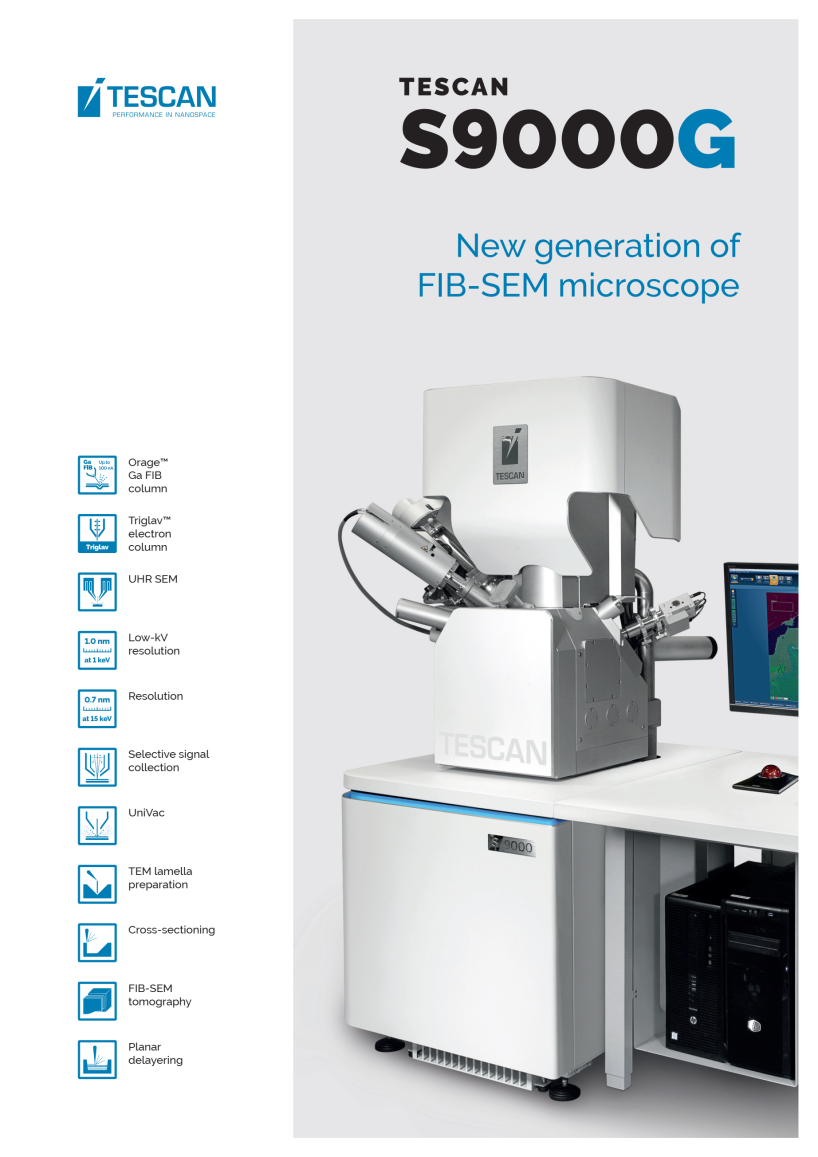 The most advanced capabilities in nanofabrication for ultimate quality in challenging sample preparation
TESCAN S9000G is a gallium FIB-SEM system aimed at advanced ultra-thin TEM sample preparation, and other challenging nanofabrication tasks, that demand ultimate resolution and the latest in ion optics and nanomachining capabilities. The TESCAN S9000G features the Triglav™ SEM column for ultra-high resolution with excellent performance, especially at low electron beam energies, and improved in-beam detection system with filtering electron signal collection capabilities that opens the window to new contrasts and enhanced surface sensitivity. The TESCAN S9000G is equipped with the Orage™ FIB column that delivers not only the highest standard in precision for nanofabrication, but also the possibility to use high ion beam currents; thus, making it feasible to conduct large-volume sample analyses.

Excellent resolution and performance at low ion beam energies enable the preparation of electron-transparent TEM specimens of sub-20 nm semiconductor devices with ultimate quality. In addition, high ion beam currents up to 100 nA enable site-specific, large-volume FIB-SEM tomography of biological specimens and materials with excellent contrast. The TESCAN S9000G is controlled by the new Essence™ SW interface, which is designed with a user-friendly, application-oriented, and customizable layout as well as SW modules with automation capabilities for sample preparation. All features are aimed at maximizing control and throughput with exceptional ease.